Reminder: Sunday Evening Services
Time has CHANGED to 6:30 pm

The Big Game
Sunday, February 2nd at 8:00 pm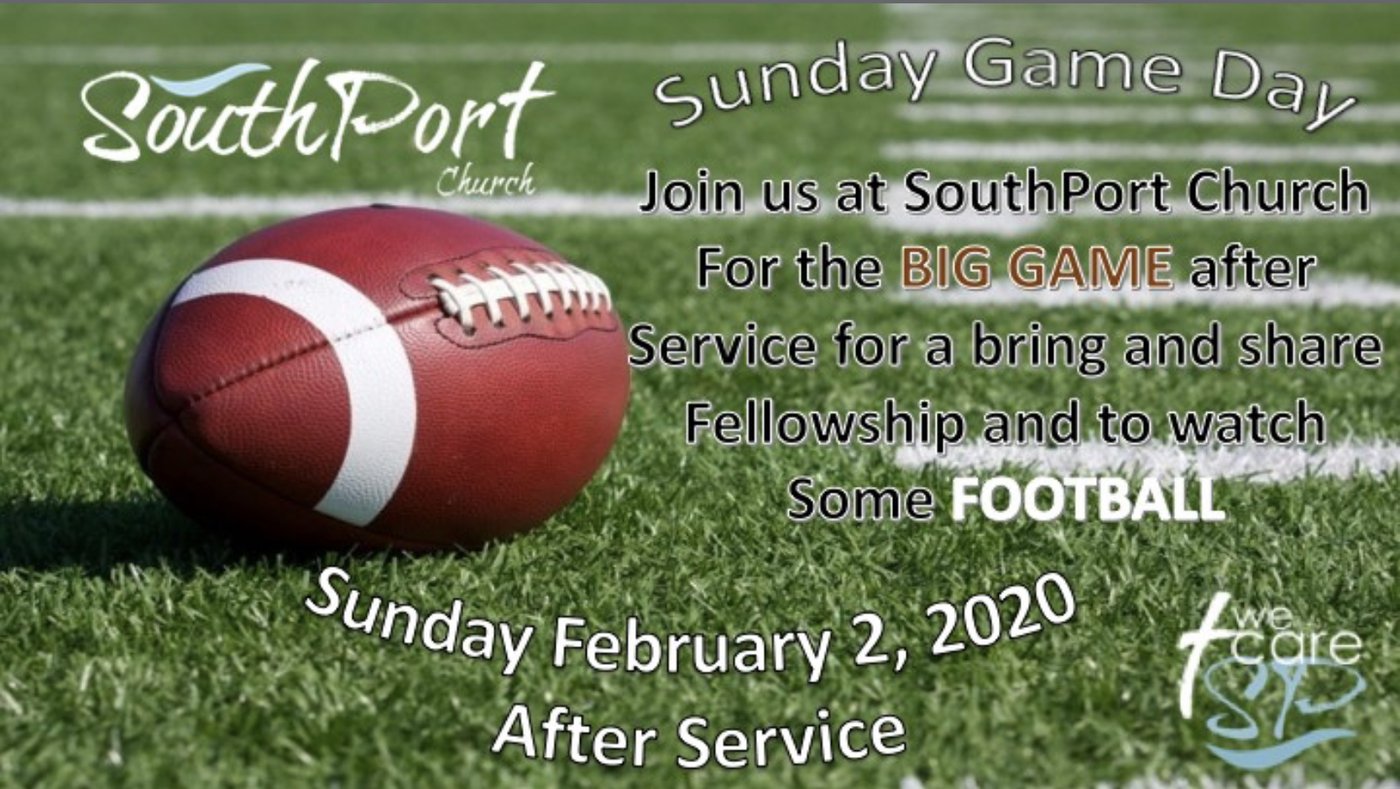 Join us at SouthPort Church following service for a bring and share event at to watch some football. Papy, don't forget the donuts!!
No copyright infringement is intended.


Alpha at SouthPort
Coming Tuesday, February 25, 2020 at 6:30 p.m.
Alpha at SouthPort Church
Please join us for Alpha, a 12 week dinner and study where we explore life, faith & Jesus together.
Find out More and Sign up